Main Runway Closure and Taxiway Operations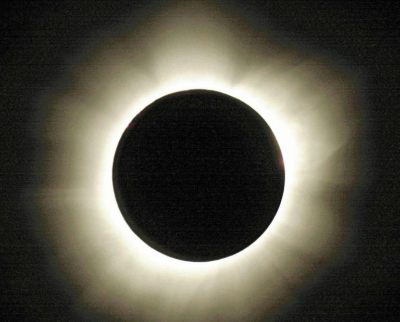 We would like to welcome you to the McMinnville Municipal Airport and wish you a pleasant stay. In an effort to make your visit more enjoyable, we have put together the following information to facilitate safe, efficient operations during a time of expected high volume air traffic. Thank you in advance for taking the time to read the information below and familiarize yourself with the special airport operations during the 2 days prior and the day of the Total Eclipse, August 21st, 2017.
Runway Operations:

Runway 4-22, and Taxiways A4, A3, & A2 will be closed

ILS will be off-line
There is no runway lighting

Runway 17/35 will be open with access to the Main Ramp and Aircraft Parking via A-1 (See Diagram).

Normal left-traffic pattern
Back taxi operations may be required

Hold short at 'A1' & 'D1' for landing traffic
Anticipate delays on runway 17-35 between 'A1' and 'D1'

Ground Operations

In an effort to accommodate the most aircraft, aircraft parking will be coordinated with ground personnel via frequency 123.3
All aircraft capable of parking on the grass will be required to do so in the designated areas.
Paved surfaces will be reserved for aircraft unable to taxi on the grass. Please note that designated grass parking areas will be prepared to maximize safety.
Ground personnel will be sorting aircraft at Alpha Taxiway and directing them to their designated parking area.
Ground personnel will be marshalling aircraft at the designated parking area to indicate the parking spot assigned

Parking Fee

There will be parking fee August 21st, the day of the eclipse.

$20.00 on the grass
$45.00 for paved surfaces (only for aircraft unable to park on grass)
$100.00 on the Jet Ramp

Airport Security will be enforced to ensure safety

Airport Users will be given ID Badges and Dash Cards once you pay the parking fee to identify authorized people on the airport without delay. Please wear your badges and keep the dash card visible in your aircraft.