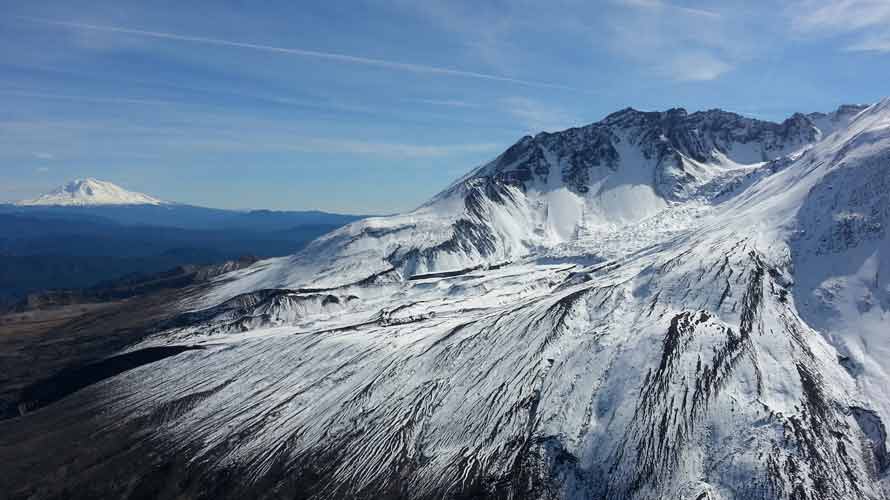 Based in McMinnville, Konect Aviation offers helicopter scenic tours of a vast portion of Oregon. Our tours range from the splashing waters of Multnomah Falls, the Columbia River Gorge, Portland Downtown to the ripe vineyards in the Willamette Valley Winecountry, and the expansive and pristine Oregon coast.
Click for Helicopter Scenic Tours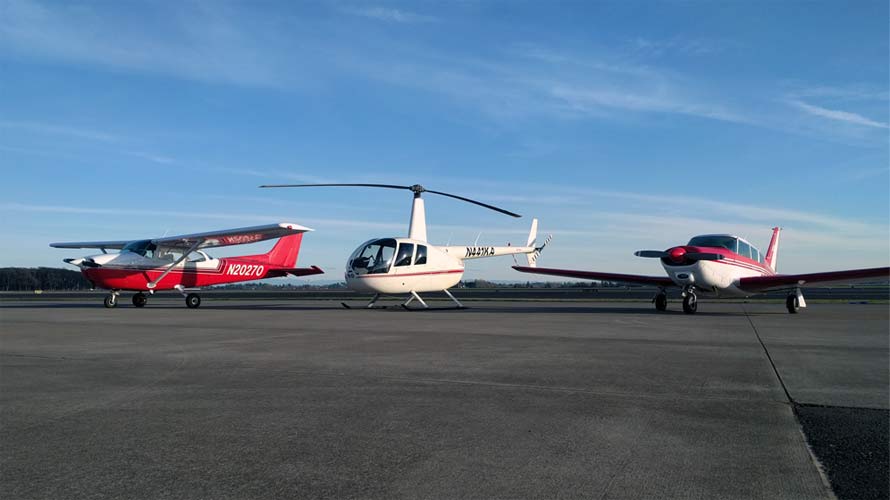 Finding the right location to learn to fly a helicopter or airplane is the first step in getting the best training. At Konect Aviation we want each student to be successful and confident in flying helicopters and airplanes.
Every student gets personal one-on-one training to ensure the best learning experience.
Click here for Flight Training
At the McMinnville Municipal Airport we are offering FBO Services to the general aviation community such as fuel and pilot supplies. We are focusing on making your arrival and departure at our Oregon Wine Country airport the best experience with the greatest service that you deserve.
Do you have questions about our FBO services, our helicopter tours or helicopter or airplane flight training?
Please give us a call at: 503-376-0190, or contact us through our online inquiry form.
We also have some frequently asked questions and answers for you.


Gift Certificates are perfect to give away the gift of flight!
Why a Gift Certificate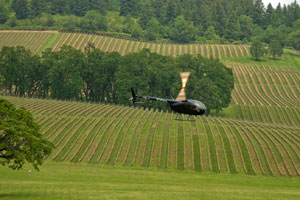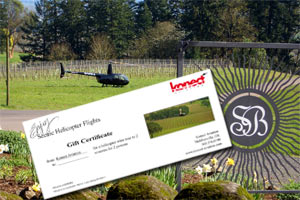 The Gift Certificates for our helicopter tours fit into cards or Christmas stockings. They are easy to purchase and we can mail them directly to the recipient if you prefer. Gift Certificates allow for convenient flight scheduling that fits around the presentees preference. They are good for one year so they get to choose what season they would like to take the helicopter ride.
What kind of flights
You can purchase a Gift Certificate for any scenic flight package or custom tour. Our most popular flights are:
- 10 min. McMinnville Tour: $138 for 2 passengers
- 20 min. McMinnville Winecountry: $258 for 2 passengers
- 55 min. Portland Columbia Gorge: $898 for 2 passengers
- introductory flight lesson: $249
See our price list for a more comprehensive list of packaged flights and prices. We can always quote you a custom tour as well.
How to order
Send check or money order to Konect or give us a call, we can take credit cards by phone, or if you'd rather meet us in person, schedule a time to meet us at the office to pick up your gift certificate.
Please contact us for further details or to order your gift certificate.
Overfly the blast area of Mt. St. Helens and imagine the power of nature when you look at the crater left over from the 1980s explosion. The north side of the mountain is completely gone. Gray, vast rocky lava flows are still visible, as well as tree stumps lying on the ground.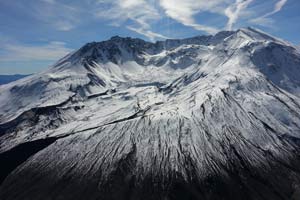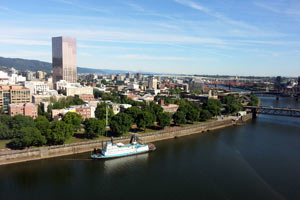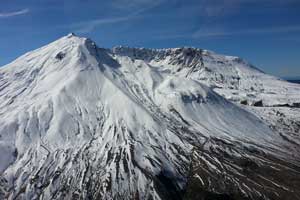 Mt. St. Helens from Portland Downtown
We will pick you up at the Portland Downtown Helipad and cross Portland International Airport on our way to the volcanoe that erupted in 1980. Enroute you will be able to enjoy beautiful views of rolling hills and lakes.
The crater
Your breath will be taken away when we circle around the mountain, the crater coming into view as you experience the opposite of the beauty of nature. It's shear power! A vast landscape, trees, blown over from the blast, everything still visible as it is untouched since the eruption.
Our tour is about 1.2 hours long, no long drive or hike. Enjoy this iconic mountain from the comfy seat of our helicopter.
See our pricelist for detailed rates.
We are offering a Part-Time Job as an Airplane Flight Instructor.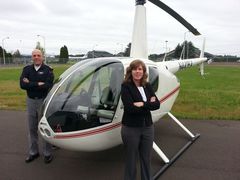 Expanding our operations we are currently looking for a part time Airplane Certified Flight Instructor (CFI/CFII) to operate out of the McMinnville Municipal Airport (KMMV), McMinnville, OR.
Please send your resume to mail@konect-aviation.com.
Training aircraft include mainly: Cessna 152 & 172, Piper Comanche.
Pilot will provide commercial operations and professional instruction in accordance with the company's policies, procedures and training (Parts 91, 135 and 61 curriculum).
Duties and Essential Job Functions:
Perform flight instructor and charter/tour pilot duties authorized by the FAA and in accordance with the company's procedures.
Ensures that all client training records are updated continually throughout each training evolution.
Ensure the safety of aircraft movement on ground and in flight.
Possess and exhibit strong leadership, airmanship, and communication skills.
Organize, update, and present prepared instructional materials.
Provide flight and ground instruction according to syllabus requirements.
Conduct constructive preflight and postflight debriefings for all flights.
Accurately record flight performance in flight training records.
Endorse students for solo flights, knowledge tests, and check rides in accordance with Part 61 regulations.
Attend weekly instructor meetings.
Maintain fleet aircraft appearance to the highest level.
Communicate all maintenance discrepancies with Director of Maintenance.
Respond to client phone calls and emails in a timely manner.
other related/assigned tasks

Requirements and Qualifications:

Must hold a commercial pilot license. (SEL and Complex experience)
Must hold a Instrument rating.
Must hold a CFI & CFII.
Must have 400 hours PIC.
Must have 100 hours dual given.
Must have 50 hours Instrument time.
Must read, write and speak English.
No Accidents/Incidents/FAA Enforcement Action.
Required experience: Flight Instruction: 1 year.
Required education: Associates Degree.

Compensation: (based on experience)
Opportunities for career growth include Part 135 charter, tour operations, turbine charter operations, and flight school management.
Job Type: Part-time
Salary: TBD
Required experience: 400 hours PIC
Flight Instruction: 1 year
Please send your resume to mail@konect-aviation.com.