On our way west you'll overfly lush green hills and some vineyards.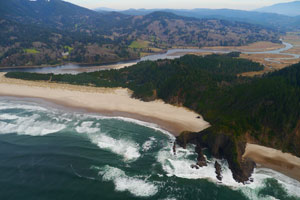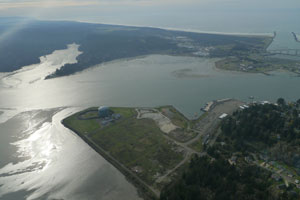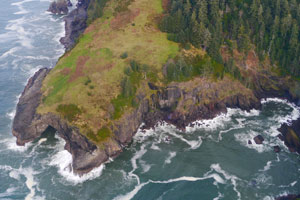 The Oregon Coast
Soon you will see the blue horizon of the Pacific while the beautiful Oregon coastline comes into view. There is no better way to enjoy the amazing, always changing coast of Oregon. You might be lucky seeing a pod of whales while we cruise down the coast.
Willamette Valley
Coming back into the valley we will see McMinnville, the capitol of the Oregon wine country as well as the Cascade mountains in the back.
See our pricelist for detailed rates.