Overfly the blast area of Mt. St. Helens and imagine the power of nature when you look at the crater left over from the 1980s explosion. The north side of the mountain is completely gone. Gray, vast rocky lava flows are still visible, as well as tree stumps lying on the ground.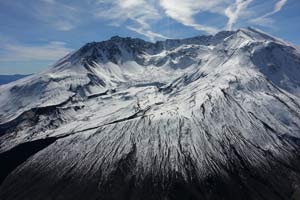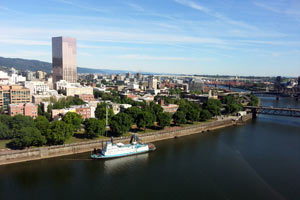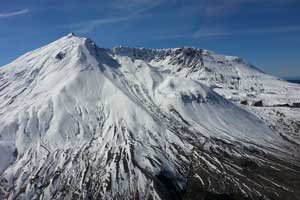 Mt. St. Helens from Portland Downtown
We will pick you up at the Portland Downtown Helipad and cross Portland International Airport on our way to the volcanoe that erupted in 1980. Enroute you will be able to enjoy beautiful views of rolling hills and lakes.
The crater
Your breath will be taken away when we circle around the mountain, the crater coming into view as you experience the opposite of the beauty of nature. It's shear power! A vast landscape, trees, blown over from the blast, everything still visible as it is untouched since the eruption.
Our tour is about 1.2 hours long, no long drive or hike, beautiful views from the first minute. Enjoy this iconic mountain from the comfy seat of our helicopter.
The tour is also available from the McMinnville airport.