Oregon prides itself on the delicious wines that come from its very own vineyards. The Willamette Valley, the heart of Oregon wine country, is home to more than 200 wineries. The vineyards that feed these wineries are lush and beautiful from the sky.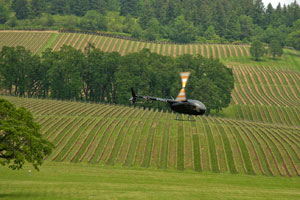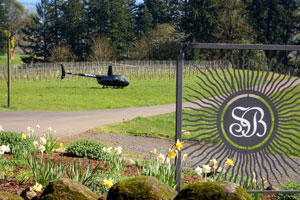 The vineyards are always changing with the seasons so they are beautiful and unique to see any time of the year.
Experience wine country by helicopter
Our vineyard helicopter tours fly you above the vineyards of the Willamette Valley including Domaine Serene, Stoller, Sokol Blosser and more. The longer rides take you further south, you will see the Willamette River, the Eola Hills and the town of McMinnville.
Vineyard Tours start at $59 and vary from 10 to 30 minutes.
See our pricelist for details.